Romance In The Smokies
Couples from all over the world come to this area each year to get married against the scenic backdrop of the Great Smoky Mountains. Not coincidentally, plenty of newlyweds also seek out the Smokies as their honeymoon destination. And these days, more and more couples are discovering the benefits of having both their wedding and their honeymoon in the same location.
It all starts with a romantic cabin wedding at one of our properties.
And once you've said "I do" and celebrated the occasion with family and friends, you won't have to deal with expensive or time-consuming travel arrangements; you'll already be at your honeymoon destination! We have dozens of cabins from which to choose, including a wide selection of cozy, intimate, one-bedroom hideaways. We offer a variety of scenic locations throughout the area, each cabin complete with all the furnishings and amenities you want, from roaring fireplaces to bubbly whirlpool tubs.
And Volunteer Cabin Rentals is located just minutes from Pigeon Forge and Gatlinburg, Tennessee, so if you want to take time away for an elegant dinner for two or to see local attractions, music shows and crafts, your honeymoon accommodations are still always close at hand.
Book your cabin now for your Smoky Mountain wedding.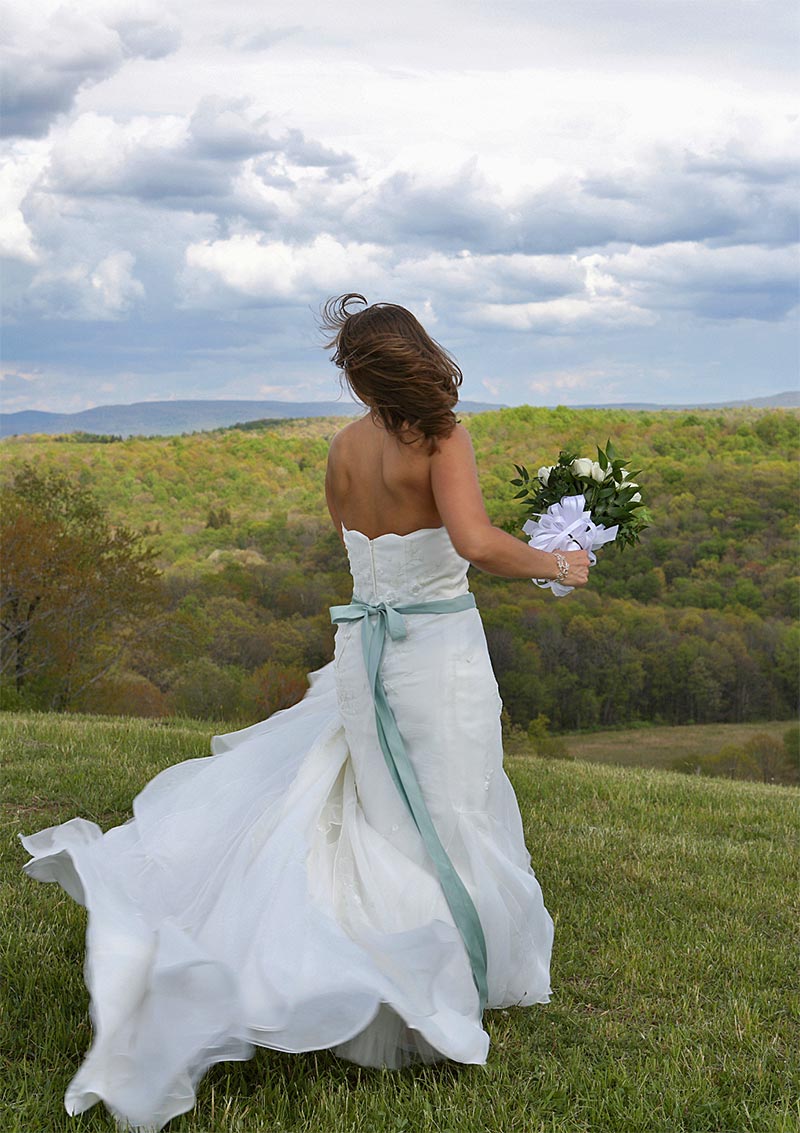 Marriage License
Obtaining a Marriage License For a Smoky Mountain Wedding
Sevier County Courthouse
Phone: 865-453-5502
Hours: Monday-Friday: 8:00 am-4:30 pm
Saturday: 8:00 am-11:00 am

Pigeon Forge City Hall
Phone: 865-908-6613
Hours: Saturdays only: 9:00 am-4:00 pm
Gatlinburg Shilling Center
Phone: 865-430-3404
Hours: Monday and Friday: 8:30 am-3:00 pm
Wednesday: 8:30 am-11:30 am
Saturday: 9:00 am-2:00 pm
Stipulations: Both individuals must be 18 years of age or older and must show proof of age. Residence is not required.
Destination: Smoky Mountains - Wedding Capital of the South!