Beautiful Wears Valley, Tennessee
It may not be the most recognizable name to visitors in East Tennessee, but with desirable attributes like crafts and antique shopping, picture-postcard views of the Smoky Mountains and central access to most of the area's popular destinations, Wears Valley is an ideal place to consider staying when traveling to the mountains. Its location alone makes Wears Valley one of the best-kept secrets in the Smokies. The unincorporated community is only about a ten-minute drive from the heart of Pigeon Forge, but its idyllic setting is definitely off the beaten path. The main road through town, U.S. Highway 321, is one of the more popular routes to Townsend, and Cades Cove beyond, and the town even boasts its own entrance to the national park. There are a number of antique shops and other points of interest along the road that are certainly worth stopping for, but the main attraction is the mountains. Mighty Cove Mountain and its surrounding foothills stand as an awe-inspiring framework for a lovely rolling valley, which together make for some of the most spectacular landscapes in the area. As a result, Wears Valley has become an increasingly popular place for people to vacation and retire in the mountains.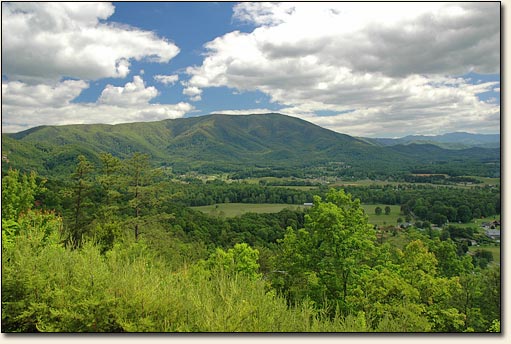 Wears Valley is one of the most beautiful areas surrounding the Great Smoky Mountains National Park. Nestled next to the northern border of the park, Wears Valley has majestic mountains, babbling brooks, spacious green meadows, lovely woodlands and abundant wildlife. It is an area of peace and quiet solitude surrounded by the wonders of nature in all her splendor and glory.
Despite the growing development of this area, this wonderful valley has managed to hold on to its old country charm and flavor. Snuggled next to the developments are cattle and tobacco farms, quaint old churches, rustic barns and friendly people.
Wears Valley is located between Pigeon Forge and Townsend in the area surrounding Highway 321S (Wears Valley Road).
You can also enter the Great Smoky Mountains National Park from Wears Valley. The Wears Cove/Metcalf Bottoms entrance is off of Wears Valley Road on Lyon Springs Road about 9 miles south of Pigeon Forge.